Correct use of milk replacer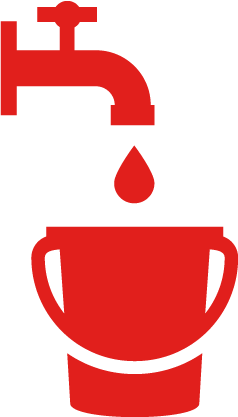 1 – Preparation
Pour the necessary quantity of water at a temperature of 50 °C into a clean bucket.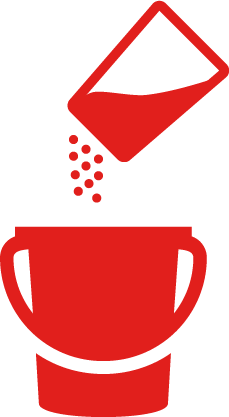 2 – Mix
Add the quantity of weighed powder and stir energetically for roughly thirty seconds.
Use a mixer to stir for a few minutes.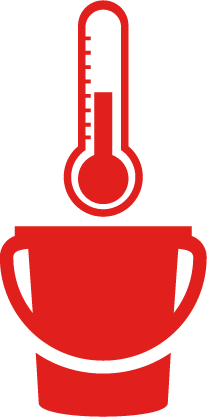 3 – Distribution
Feed at a temperature of 42 °C.
Different bucket feeding plans
Different milk dispenser feeding plans
MILK DISPENSER CALF BREEDING PLAN
Practical information
Optimise the combination of milk replacer and young calf concentrate using the Regul'Vo tool.
Ask your technician for advice.
Regul'Vo programme: optimise the combination of milk replacer and solid feed

The REGUL'VO tool allows you to put together a personalised, optimised feeding programme for breeding calves ideally combining milk replacers and young calf concentrate.
This programme takes three factors into consideration:
The target age for the first calving in association with minimal growth during the birth, weaning, and 0–6 months stages
The nutritional profile of young calf concentrates (feed unit, bypass proteins)
The nutritional profile of the milk replacer (Net energy and digestible nitrogenous matter)